Your Situation: "The Rules Have Changed"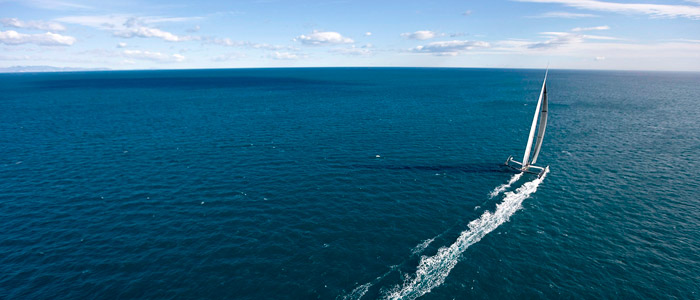 In 2007 a questionable maneuver by the Swiss billionaire winner of the 32nd America's Cup race led to a long court battle over the 33rd Cup race and—ultimately—the Defender's inglorious defeat by a game-changing trimaran. The Defender unwisely attempted to hand pick a Challenger in order to lock in another victory.
A well-known American billionaire/entrepreneur took the Defender to court seeking to establish himself as the Challenger of record. After byzantine twists and turns, the American became the Challenger of record.
His game-changing technology innovation is called a wing sail. At 223 feet tall, it is longer than the wingspan of a 747. It works like an airplane wing to the lift the boat out of the water, giving the boat a top speed of 40 knots. Videos of the race show it flying across the water, leading one observer to lament that the America's Cup had become a drag race on water.
Entertainment is a major purpose of the race, and the rules changed again. The 34th Cup race in 2013 will feature interchangeable boats, thus eliminating any technology advantage and making the race a true test of sailing skill
Windward's Response
Changing government regulations are a fact of business life. Our "systems thinking" ability makes it easy for us to identify the process owners who will be impacted and work with them to map new processes.
Communication is the key to success for this type of project. Make sure all employees know the government penalties that will be imposed for non-compliance.
Read This Case Study:
Euro Company Adapts to Sarbanes-Oxley