Interim Executive
Your Situation
It can take as long as a year to recruit and hire a senior executive. If you lose a top leader unexpectedly, you need a seasoned general manager who can keep business operations flowing smoothly until you find the right person for your company.
What We Bring
Windward principal David Tennant is a seasoned executive with 30+ years of experience leading business operations in diverse industries all over the world.
The board of one foundering public company brought David in as COO to turn around its operations. In 14 months David recovered over $1 million in unbilled fees, reduced operating costs by 25%, and transitioned the company to private ownership.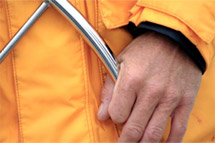 What You Can Expect
With David Tennant at the helm you can be assured that your company will be ship-shape when your new leader comes on board.